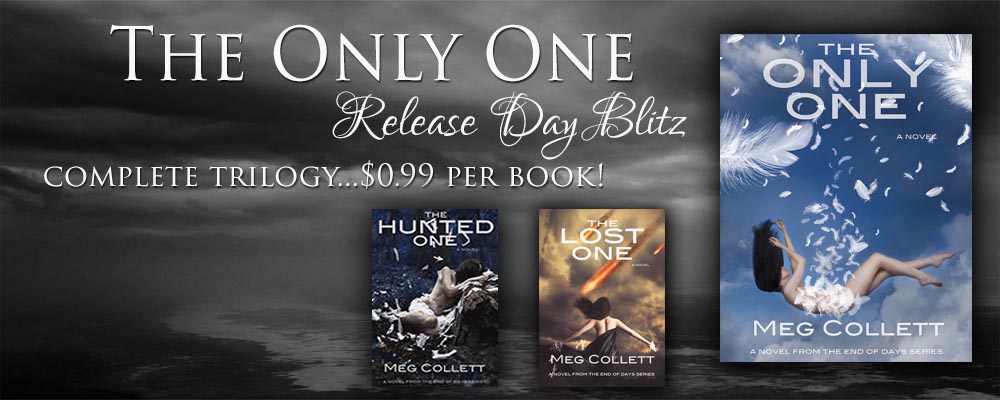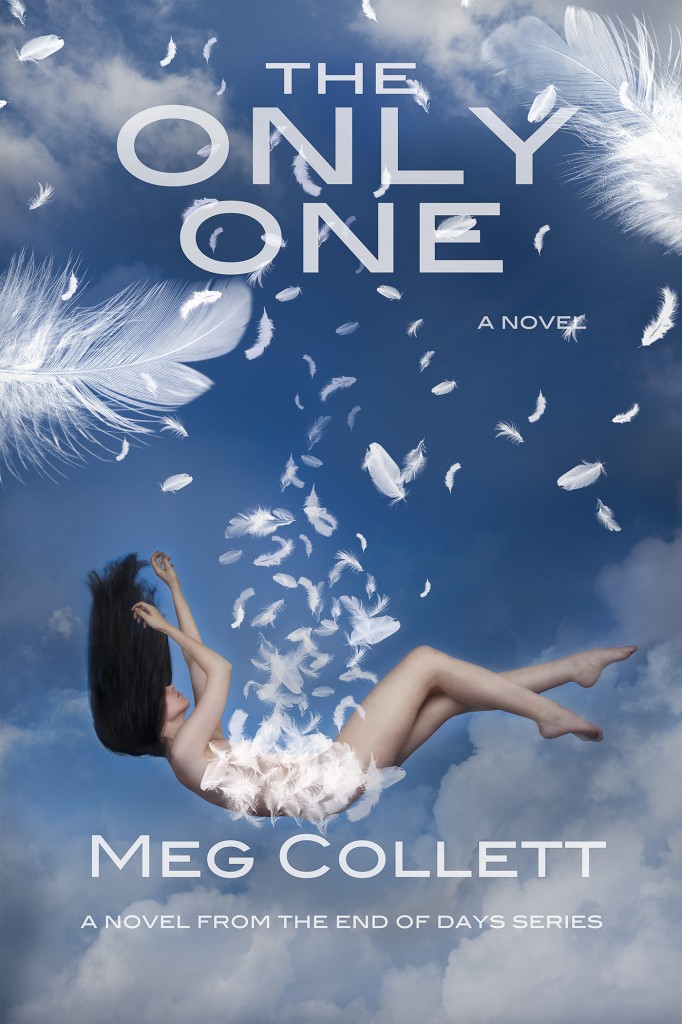 The Only One
By Meg Collett
Available June 30, 2014
Paranormal Romance
In the final installment to the popular End of Days series, Heaven still belongs to a mad tyrant, and Michaela is losing her battle to save the dying world. But the tides are turning. With Gabriel's fallen army, Michaela can finally start a war with the holy angels, which means she has to take care of the Watchers once and for all. What Michaela doesn't realize is that her best friend has his own vengeful plan for the Watchers. Even amidst a war, Michaela and Gabriel bask in a sliver of happiness. With every touch and kiss, Michaela discovers a new home in Gabriel's arms. Yet happiness is ever fleeting, and Michaela learns of a vision that foretells of the greatest sacrifice she'll ever make for Heaven. But what is sacrifice in the face of tyranny and madness? It's a lesson Michaela may not live long enough to fully understand.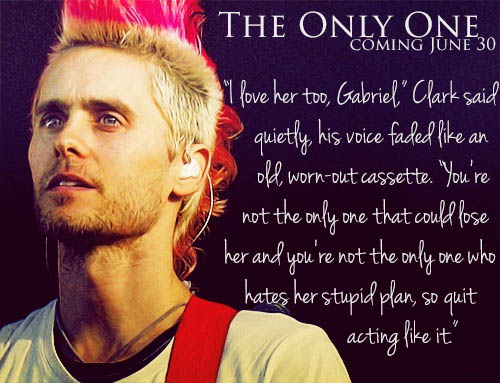 Someone pressed himself against Michaela's back, his hands twining around her stomach. She felt his lips on her neck, his breath in her ear. He said something, but Michaela couldn't hear. Clark cocked an eyebrow at her and moved away slightly to dance with a petite girl in a fox costume. Michaela twisted in the man's arms so that they were face to face. He was tall and lanky and definitely human. The pupils of his eyes were huge, dilated far beyond normal, and Michaela smelled the musky hint of drugs seeping from his mouth. His hands roamed over her body, groping her ass. There was no room to get away; the bodies in the middle of the floor were pressed so close together. For a moment, panic flooded through Michaela's veins. Sure she could knock this guy out with one hit, but she didn't want to bring attention to herself. She looked around, realizing that everyone was experiencing the same sort of free will she was. She had no clue how the human girls dealt with this sort of invasion. In her distraction, she didn't realize the man in front of her was about to kiss her until the second before his lips smashed into hers. Immediately, his tongue pressed into her mouth, forcing her lips to part. His tangy salvia pooled at the back of her throat and gagged her. His hand slid up her side to fist around her breast. In that appalling moment, Michaela realized two things. The first being that Gabriel, who was very new to the whole sex thing, was very, very good at the sex thing. And the second being…
Gabriel
. He stood in all his tall, dark glory behind the man sucking on Michaela's tongue. Lifting his hand as if he was going to tap on the man's shoulder and ask to cut in, Gabriel pressed a finger onto on the man's shoulder, making him instantly sag to the floor. Gabriel pressed harder into the pressure point on the guy's neck until he was nearly on the floor and completely disengaged from Michaela. It was quiet and efficient. Gabriel righted the man and set him aside before he made too much of a scene. In the mass of pulsing bodies and underneath the flashing storm of rainbow lights, it was unnoticeable. The man moved away, slightly stunned and confused, but without a backwards glance. Michaela shrugged sheepishly at Gabriel's blank stare. Only because she was looking at his mouth was she able to read his lips as he spoke. "Don't kiss anyone else."
Meg Collett lives deep in the hills of Tennessee where the the cell phone service is a blessing and the
Internet
is a myth of epic proportions. She is the mother of one giant horse named Elle and two dogs named Wylla and Mandy. Her husband is a saint for putting up with her ragtag life.
End of Days
is her first series.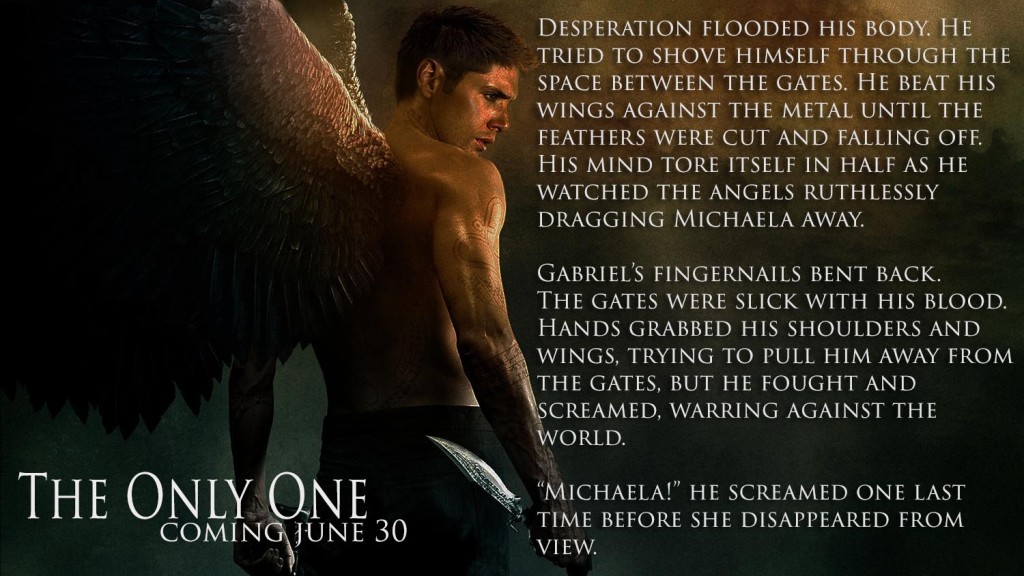 Purchase Her Other Books Today